RESETTING EXPECTATIONS 
Creating Accessible Cybersecurity Career Pathways
NICE Conference & Expo: Resetting Expectations will take place June 5-7, 2023 at the Westin Seattle in Seattle, WA.
This year's conference Theme "Resetting Expectations: Creating Accessible Cybersecurity Career Pathways" is about reimagining what it takes to be a cybersecurity professional. By resetting the expectations, cybersecurity will be an accessible career path through various, nontraditional avenues.
last updated May 18, 2023
View the 2023 NICE Conference and Expo General Sessions Live
For those that could not join us in Seattle, Washington you can still view a live stream of the conference's general sessions.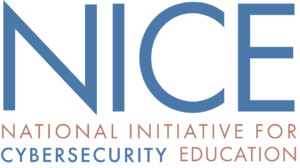 This event is supported by the National Initiative for Cybersecurity Education (NICE), a program of the National Institute of Standards and Technology in the U.S. Department of Commerce, under NIST Financial Assistance.
Award number: 70NANB18H025