Demystifying Cybersecurity
Integrated approaches to developing career pathways
2022 NICE Conference & Expo
June 6-8, 2022 | Westin Peachtree Plaza | Atlanta, Georgia
NICE Conference & Expo: Demystifying Cybersecurity will take place June 6-8, 2022 at the Westin Peachtree Plaza in Atlanta, GA. To ensure the comfort and well-being of our attendees, we will be implementing the proper safety guidelines as well as providing an option for our guests to attend the conference virtually.
While we will not be holding a conference this year, we invite you to join us for the following events as we prepare for the 2022 NICE Conference!
Call for Proposals Now Open!
The NICE 2021-22 planning committee is seeking timely, topical, and thought-provoking presentations for the annual conference and expo.  This year's theme inspires presentations that take a holistic view of cybersecurity risks that considers the dimensions of people, process, and technology and includes a comprehensive approach to the development of career pathway systems that address the lifecycle of a learner from early education through a life-long career in cybersecurity.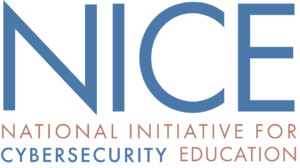 This event is supported by the National Initiative for Cybersecurity Education (NICE), a program of the National Institute of Standards and Technology in the U.S. Department of Commerce, under NIST Financial Assistance.
Award number: 70NANB18H025