RESETTING EXPECTATIONS 
Creating Accessible Cybersecurity Career Pathways
NICE Conference & Expo: Resetting Expectations will take place June 5-7, 2023 at the Westin Seattle in Seattle, WA.
This year's conference Theme "Resetting Expectations: Creating Accessible Cybersecurity Career Pathways" is about reimagining what it takes to be a cybersecurity professional. By resetting the expectations, cybersecurity will be an accessible career path through various, nontraditional avenues.
last updated February 27, 2023
Registration is Now Open!
We anticipate this year's conference to sell out quickly – please register and book your room as soon as possible! There is a limited block of rooms at the Westin Seattle at the prevailing government rate.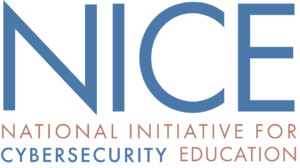 This event is supported by the National Initiative for Cybersecurity Education (NICE), a program of the National Institute of Standards and Technology in the U.S. Department of Commerce, under NIST Financial Assistance.
Award number: 70NANB18H025